Dynamic Website Design Services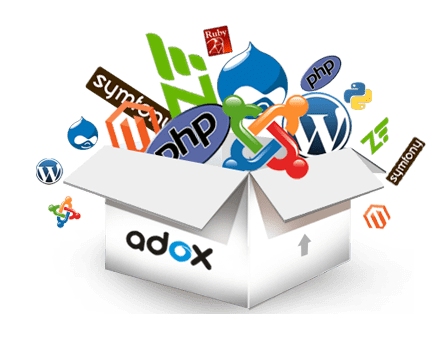 Database driven dynamic websites provide an impeccable solution if you have to manage a wide range of products and services. The dynamic interface is easily manageable, allows you making changes on real time basis, without any specific IT knowledge and hence you have full control over your website. All these factors are causing an increase in the demand for dynamic web designing.
Having a dynamic website makes it easier to modify your website content as and when required. You can keep the information relevant and change it as your business grows. The website displays diversified content based on the device used by a web visitor. You don't need to get different websites for desktop and mobile phones thereby increasing your brand's visibility.
You may have your dynamic website created on different platforms like Magento for E-commerce purposes, dynamic website on PHP and WordPress can also be created to cater the needs and requirements accordingly.
Service Features
Professional yet engaging visual interface
Faster website loading time
A well-defined, systematic process right from the start till the completion of the project
Effortless manual administration of texts, images, and links
Attractive websites integrated with advanced features like shopping cart, payment gateway, etc.
Designs for better user experience

Multifunctional
Dynamic websites are multipurpose. If you desire to open an online store, provide your customers the assurance of safe payment processing and wish to make your website highly interactive in nature, a dynamic website serves the purpose.

Easy to Maintain
No matter how complex your website is, you can easily implement modifications in your website. While a static website calls for the assistance of an expert to make edits, you can manage your dynamic website yourself.

Personal Feel
Your dynamic website is always ready to accept changes that you want to implement for a personalized feel. It is compatible across all browsers, so no problem accessing it – on any device and any browser. Thus, a dynamic website is more credible than static.