Application Software Development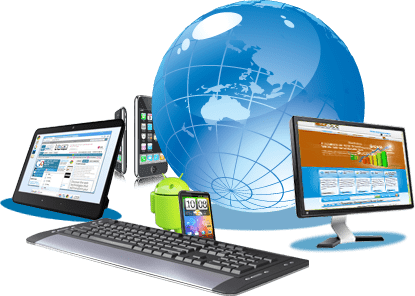 Application Software : Application software are often called end-user programs because they enable the user to complete tasks such as creating documents, spreadsheets, databases, and publications, online research, sending email, designing graphics, running businesses and even playing games. Application software is specific to the task designed for calculator application or word processing application. When creating a document, the word processing software has already set the margins, font style, size and the line spacing . But to change these settings, many more formatting options are available. For example, the word processor application makes it easy to add color, headings, and pictures or delete, copy, move, and change the document's appearance to suit your needs.
Office Applications : Microsoft Word is a popular word-processing application that is included in the software suite of applications called Microsoft Office. A software suite is a group of software applications with related functionality. For example, office software suites might include word processing, spreadsheet, database, presentation, and email applications. Graphics suites such as Adobe Creative Suite include applications for creating and editing images, while Sony Audio Master Suite is used for audio production.
A Web browser is an application specifically designed to locate, retrieve, and display content found on the Internet. By clicking a hyperlink or by typing the URL of a website, the user is able to view Web sites consisting of one or more Web pages. Browsers such as Internet Explorer, Mozilla Firefox, Google Chrome, and Safari are just a few of the many available to choose All these factors are causing an increase in the demand for Application Software.
Why Application Software?

Multifunctional
Dynamic websites are multipurpose. If you desire to open an online store, provide your customers the assurance of safe payment processing and wish to make your website highly interactive in nature, a dynamic website serves the purpose.

Easy to Maintain
No matter how complex your website is, you can easily implement modifications in your website. While a static website calls for the assistance of an expert to make edits, you can manage your dynamic website yourself.

Personal Feel
Your dynamic website is always ready to accept changes that you want to implement for a personalized feel. It is compatible across all browsers, so no problem accessing it – on any device and any browser. Thus, a dynamic website is more credible than static.