Who we are
Company established on the year 2014.The company is registered under company act 1956 and carry all the work according to the provisions under this act..The main work of the company is to carry on the business of providing training, solution and service related to web-technologies, internet and e-commerce, including to design, develop, maintain, operate, own, establish, install, host, provide, create, facilitate, supply, sale, purchase, license or otherwise deal in internet portals, internet network, media portals, internet solutions.
What We Do ?
Our technological service is a complete package for all those who seek advice and work in
Web Designing & Development
Customized Web Applications
Custom Website Development
Search Engine Optimization
GUI and UX Designing And Many More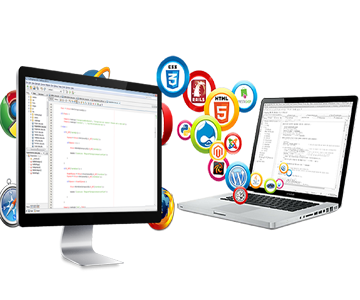 Our team members are managed by the certified project managers who ensure the highest levels of process control & management and are highly trained in best practices of web & app development.